2021 Program Dates – May 24 – July 30, 2021
Overview and Who Should Apply
Microbiology of Low Oxygen Ecosystems (MLOxE) at Montana State is a summer research program supported by the National Science Foundation's Research Experience for Undergraduates (REU) program.
Microorganisms living in the absence of oxygen influence some of Earth's most important environmental processes (e.g., nutrient, toxin, and greenhouse gas cycling), play essential roles in human health, and can provide insight into how life first arose and diversified on this planet. Participation in MLOxE REU will prepare students to help solve pressing scientific problems by understanding the critical role of these microorganisms in ecosystems. Student projects may involve diverse low oxygen systems, such as the microbial habitats of the human body, terrestrial hot springs, or marine oxygen minimum zones. Students will be paired with faculty advisors in the Departments of Microbiology and Immunology, Land Resources and Environmental Sciences, Chemistry and Biochemistry, or Chemical and Biological Engineering. Research by MLOxE faculty (see list below) covers three core areas: 1) Microbial Interactions, 2) Metabolism and Physiology, and 3) Community and Ecosystem Function.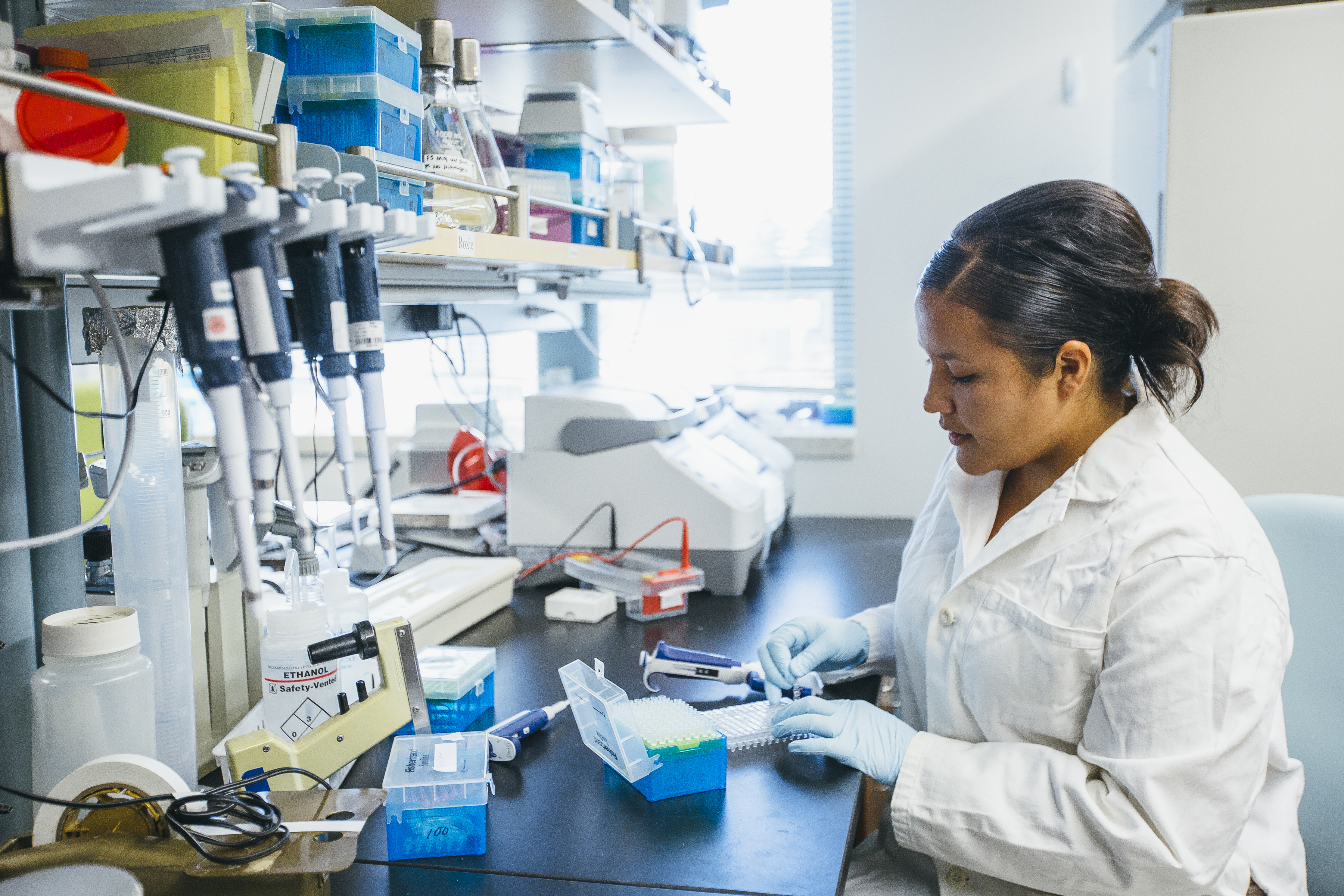 Molecular analysis of mammalian gut microbiome – Credit -S. Walk
We seek students who have a passion for science and for applying science to the benefit of their communities and who would enjoy being part of a diverse group of peers who share these passions. All interested students are welcome and encouraged to apply. We particularly encourage applications from American Indian and Alaska Native students, other Underrepresented Minority (URM) groups, or schools with limited research opportunities.
Find More Details HERE.